Classic, Handwoven, Organic Cotton & Naturally Dyed Apparels.
For a fresh body & mind, with love.
We make our clothes in a bit old-fashioned way.
Remember the feel of your grandma's clothes?
Soft and light as a feather and feels like love.

We use only natural fabrics, and create
colors with flowers, fruits, roots and
other elements from mother nature.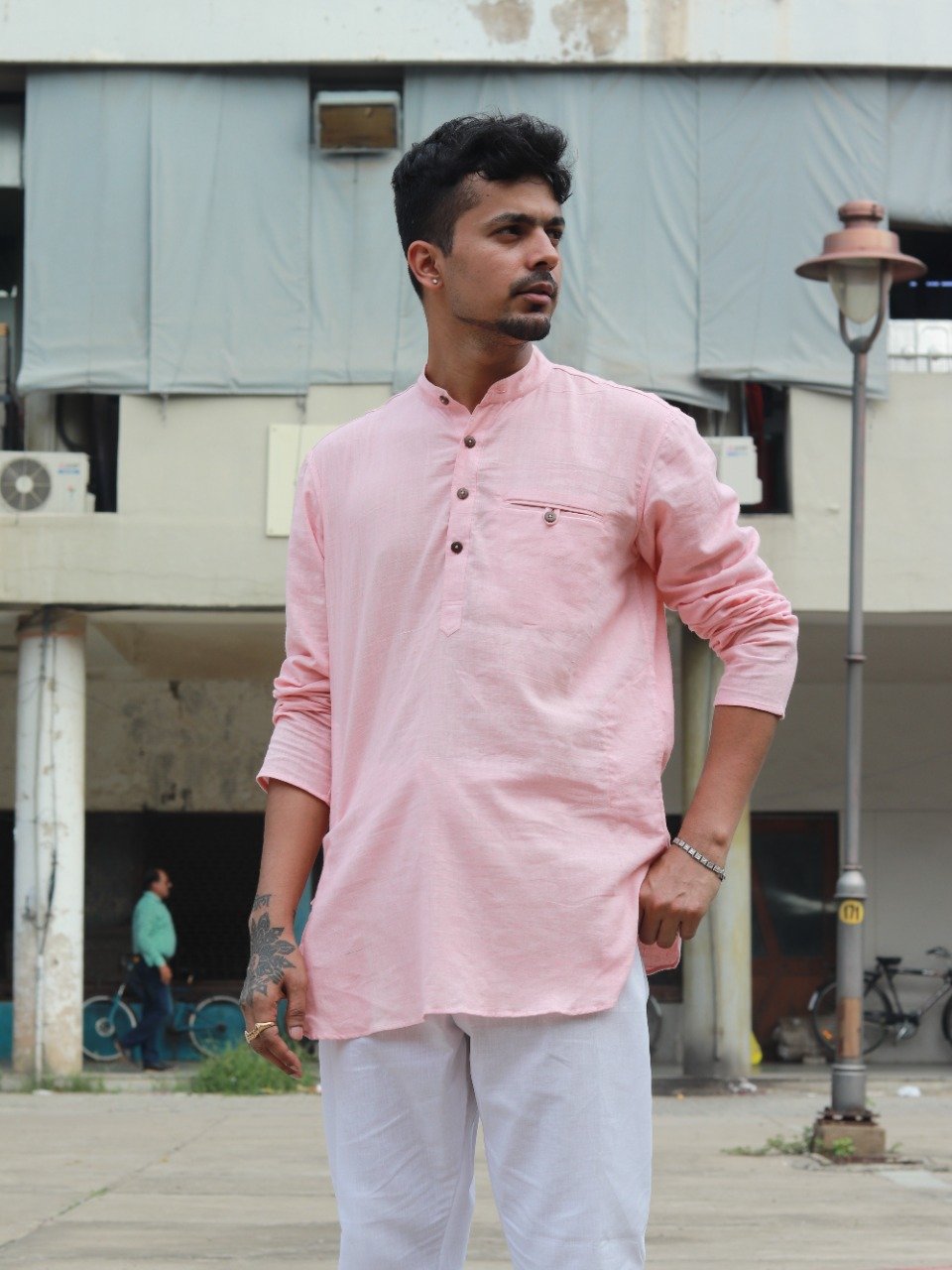 From our organic threads, sigma stitching and to our compostable coconut shell buttons, we're known for attention to detail and finest craftsmanship, resulting in high-quality, trust-worthy garments that'll make you feel good every time you wear your favourite Malkauns.
---
Just 6 classic styles, made sincerely. Because clothing is skincare too.
---
Rupak – Classic Dress for Women (new)
Straight outta Studio! Rupak is our latest iteration of what we call a 'favourite'. It is the most comfortable dress we've ever made. With handwoven fabric, dyed in natural colours & sigma stitching, the combo was enough to create a magical experience of wearing this dress. Everyone in our Studio has this dress now 🥰 Available in two earth colours. Each made ground up from plants & fruits. This is 100% love that you can wear!

Sruti – Classic Tunic Top for Women (new)
Our newest product! Sruti is the perfect classic tunic for women who live a metro life, are quick to take decisions and zen fast in their actions. Available in 5 different earth colours. Each made to make you shine bright and beautiful.

Vilambhit – Classic Long Kurta for Women
An essential for the body and mind. Our most elegant and comfortable kurta, for women who like to contemplate, plan and take ownership of things. A Timeless.

Gamak – Classic Short Kurta for Women
The most comfortable and minimalist short kurta. For women who love to move, take action & express themselves. Dyed from the roots of Madder, with a mix of ash and sea salt, Gamak is a delightfully pleasant pastel pink, that soothes the body and mind.


Komal Rumal – The handkerchief you need
Ease your life in this changing weather with our super soft and super safe Rumal (Handkerchief). It is 5 times softer & twice as lighter than hard-knit cotton. Soothes your face & nose, as if wiping with actual cotton. Unbleached, completely natural, Komal Rumal got its name for a reason 🙂


Saptak – Classic Regular Kurta for Men
Supremely comfortable, classy cut. Saptak is for men who like to carry confidence powered by comfort. It has the perfect length and fitting, just what reminds us of a Relaxed State of Being.

Khyal – Classic Shirt for Men (new)
Our newest product for men! Khyal is a perfect casual classic that needs no special occasion to wear. It is sleeveless, has no pockets, and super comfy that you'd want to wear it all the time! Available in 4 different earth colours. All made 100% naturally with 0% toxins.
That's all for now 🙂
Designing comfort is hard. We made 6 styles, and put our best in them so that you would love wearing them all the time.