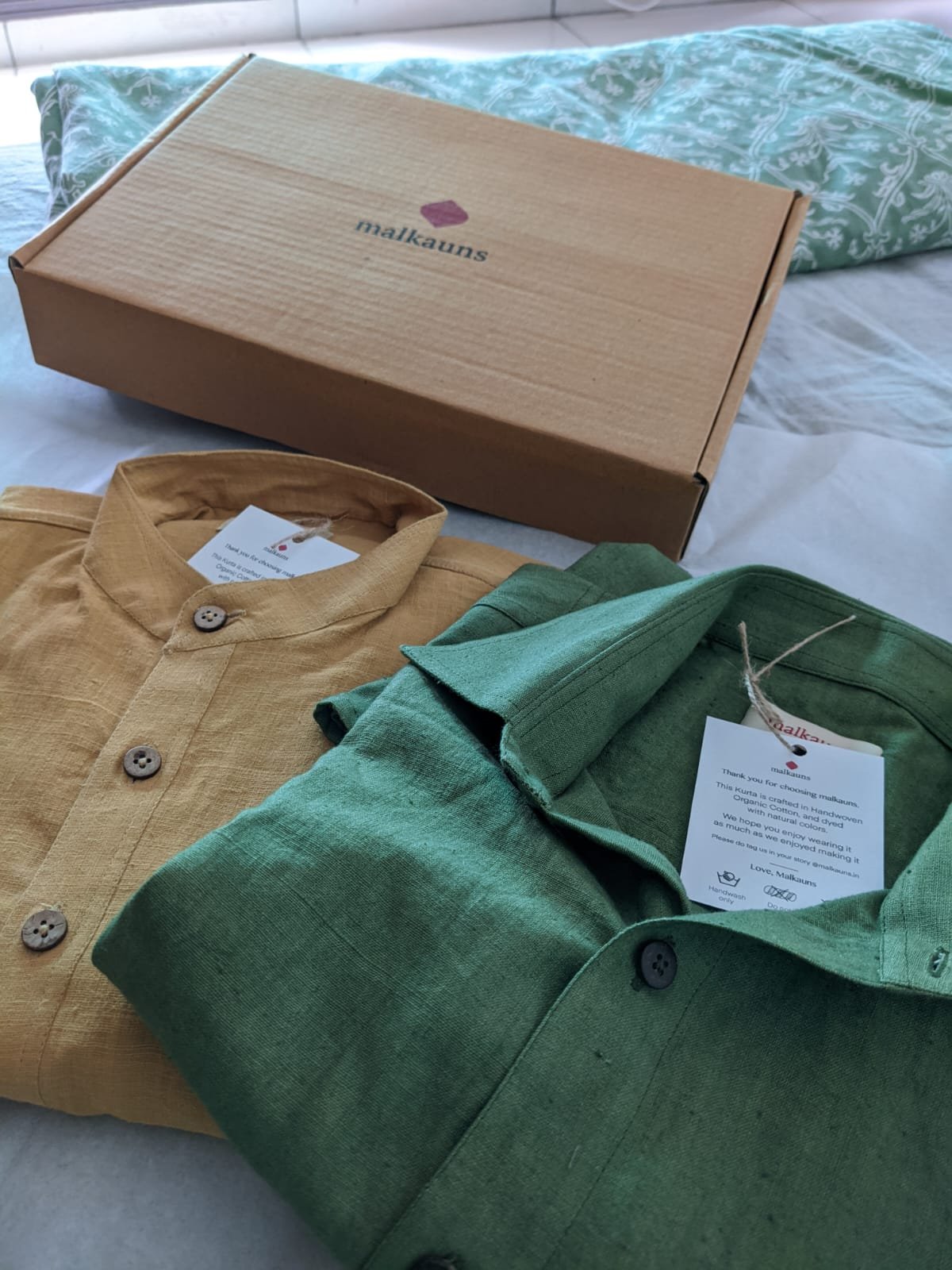 Delight your team members with a
thoughtful gift and take a responsible action into the sustainability movement!
If you're aspiring to be more responsible in your gifting, more thoughtful and conscious in your employee well-being, Malkauns can be your foot in the door. In your company policy, bring responsible action towards larger than life endeavours. Introduce your team to products that reflect excellence, passion, love & care.

Be part of the sustainability movement, which needs your support now more than ever, by choosing products that are playing an important role in reversing climate change, disabling the depletion of natural resources, and preserving the dying traditional methods of art & craft.
Sustainable Product Excellence

Truthful Handwoven Fabrics
We use handwoven fabrics that are made on a loom by 5th generation artisans, the softest feel of the fabric

100% Pure Organic Cotton
Our fabrics are made of 100% organic cotton, grown sustainably and eco-friendly without pesticides and insecticides, safe for the farmers, safe for consumers.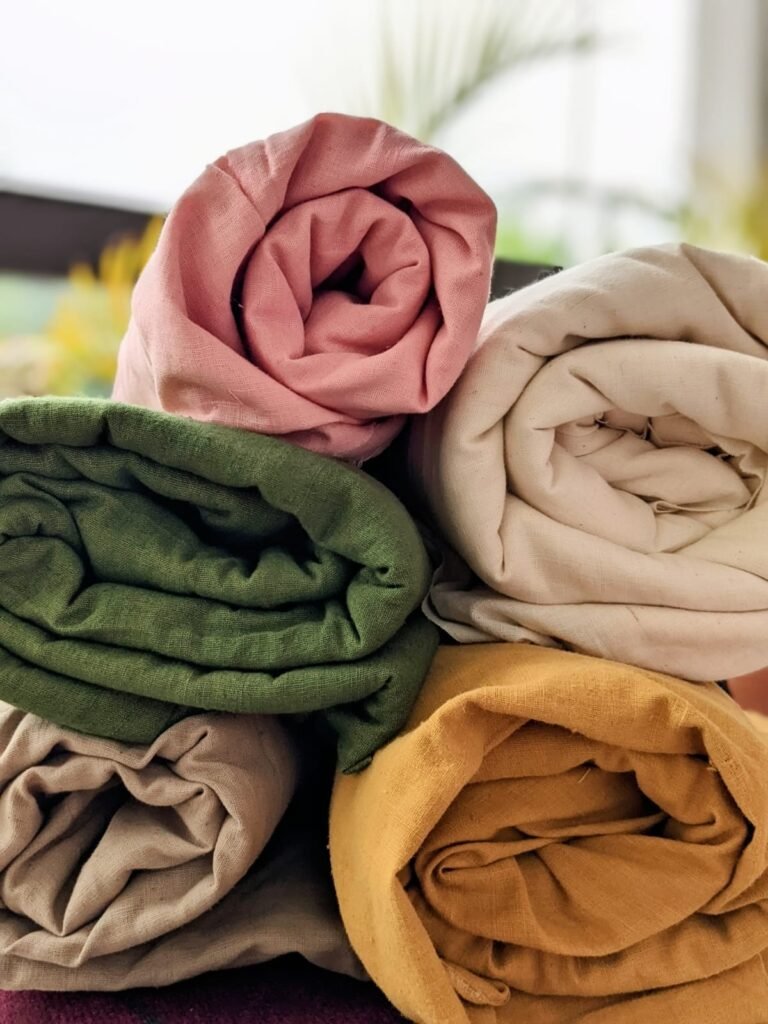 100% Safe. Naturally Dyed
Our fabrics are dyed in natural colours, dyes made from plants, fruits and flowers. 0% toxic, 100% love.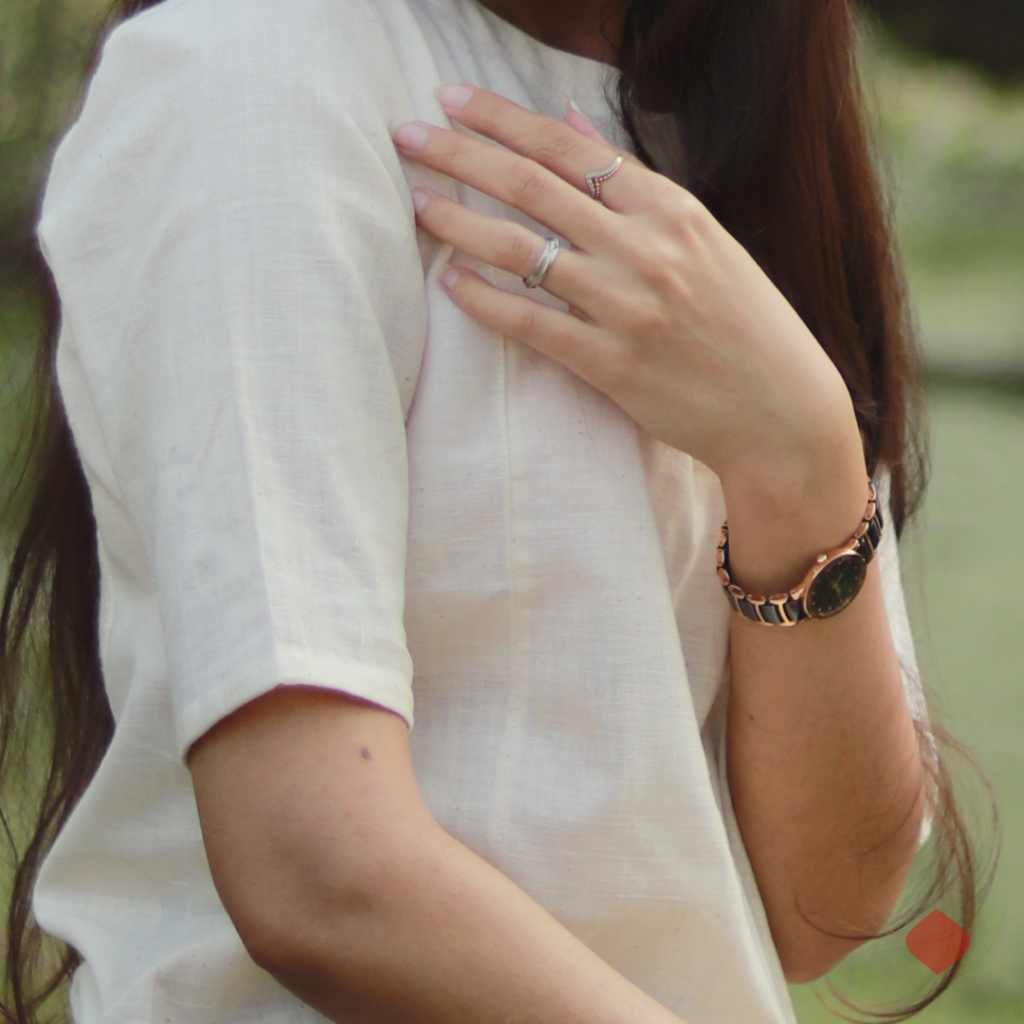 Tough Sigma Stitching
Our dresses are stitched with Sigma Standard. We use Japanese state of the art industrial sewing machines for impeccable stitch quality, handled by experienced craftsmen.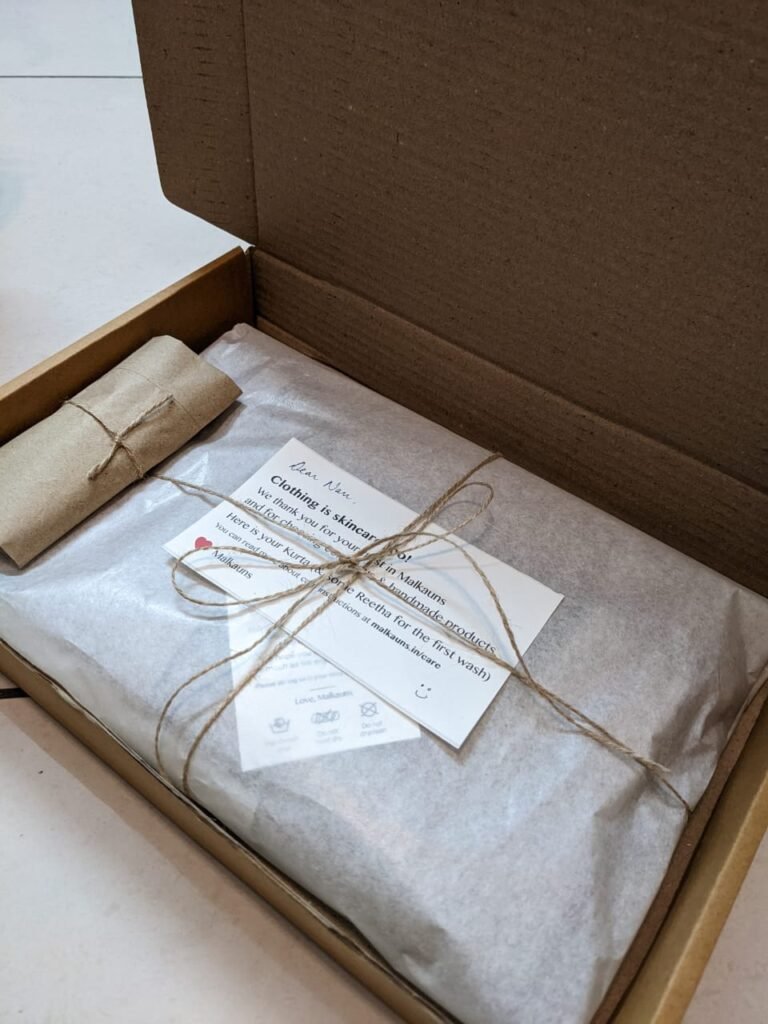 Bio-degradable packaging
Our packaging is 100% bio-degradable, with no layer of plastics.

Customisable Branding
We add your brand name to labels and add customised notes to make sure it is always known that you took this great decision!
---
Plenty of reasons to gift Malkauns
Onboarding – Delight newest team members with Malkauns Shirt, Kurta or Dress. Make them believe in your vision and introduce them to your thought process.
Work Anniversaries, Birthdays, Milestones – A great way to bring a wide smile to your colleague's face by sending a thoughtful gift on their big day!
Festivals – Celebrate important festivals with your team in a responsible way. Diwali, Independence Day, New Year, Holi.
B2B Client Gifting – Add Malkauns to your relationship building process for potential clients or old clients. Introduce them to your thought process & things you care about. Delight them.
Our Monthly Capacity
Being a small business with limited resources, our production capacity is limited. Currently we have 3 full time sigma masters & tailors. We're slowly scaling to increase our output.

Men's – 80 Garments/month (~30 Booked)
Women – 50 Garments /month (~20 Booked)
Drop us a line on a@doall.work or ping us at +91 9988990100 to kick-start.